Freebies Image For Header I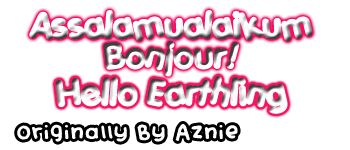 Hey kowang,Aznie dah lama gilerw x buat FREEBIES kan?
But this time don't worry Aznie nak wat Freebies Image yang Aznie dah siap sediakan untuk kowang semua nak buat header or footer.Yang niew memang originally Aznie yang wat bukan curik punyerw taw!
Klaw x nak sudah kesah plax aQuw! :D
Klaw nak boley ambex dah ambex tuwh jgan lupa tinggalkan komen yerw.Kowang jgn mengaku hak milik kowang plax coz aznie kenal yang Aznie punyer.
SO DON'T EVER THINK TO BE A COPYCATS!
CTRL + C TO COPY IMAGE URL!
http://i.imgur.com/agn7S.png
http://i.imgur.com/ekywz.png
Nota kaki:Ianya berukuran 800x500.